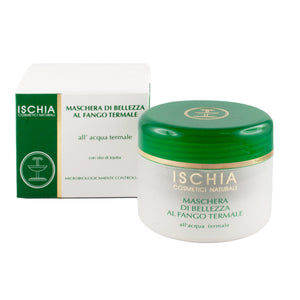 It gives the face a more relaxed and rested effect
It is the basis of a periodic, purifying and revitalizing treatment. Thermal mud, with its micro-granules performs a very delicate peeling, liberating the skin from impurities and dead cells, reducing excess sebum. The facial skin regains purity and brightness, the features stretch, making the signs of fatigue and stress disappear. It is ideal for oily or combination skin.
Apply a thin layer of mud avoiding the eye area, leave for about 10 minutes and remove with warm water, then dab with thermal tonic. We recommend subsequently to perform a gentle massage with moisturizing or nourishing cream, to restore the right hydration of the skin.