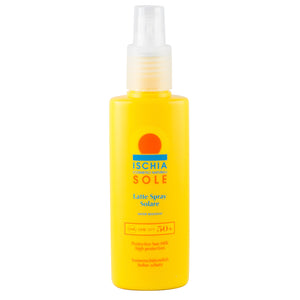 Sun milk spray protection 50+ Water resistant
Fluid milk, easy to apply, designed to protect the skin of the body from the aggression of sunlight
The very high UVA-UVB protection, thanks to the latest generation filters, makes the product suitable for both fair skin for adults, especially in the first days of exposure to the sun, and for children.
No gas delivery system.
How touse: apply evenly on the skin before sun exposure. The product is water resistant, but it is still advisable to renew the application after each bath and in case of prolonged exposure.