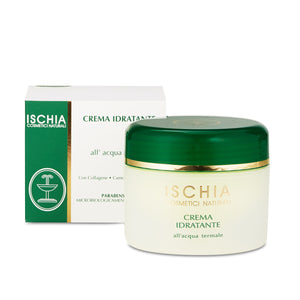 Softening and emollient for a fresh and elastic skin

Particularly suitable as a day cream, it protects the skin of the face from the daily attacks of atmospheric agents and from smog. With softening, moisturizing and elasticizing properties, thanks to the presence in formula of wheat germ oil, sweet almond oil, marine collagen, chamomile and vitamin E, combined with the undisputed properties of mineral salts contained in thermal water.
Softens the skin tissue, hydrating it, toning it and restoring turgidity and elasticity.